---
Parent Post
---
The Power of Choice – High School Edition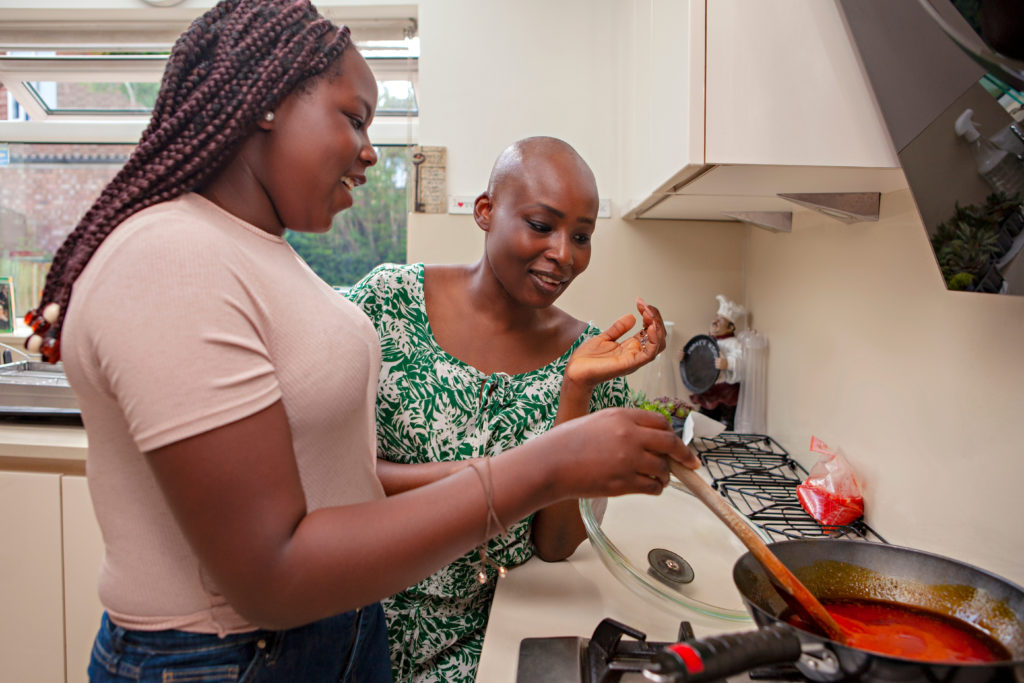 Is My Teen at Risk of Prescription Drug Misuse?
All Teens Are at Risk. Here's How to Prevent It.
While prescription drug misuse by teens is steadily decreasing nationwide and locally since 2005, all teens are at risk of prescription drug misuse. Preventing potential risk of teen prescription misuse may be easier than you think. Here are five things that reduce risks of teen prescription misuse.
Think About Your High School Teen and the Factors Affecting Underage Prescription Misuse. Knowing the main factors that protect against or increase the risk of teen medication misuse can help caregivers make adjustments that help protect their teen as well as those throughout the community. Factors that are protective against misuse include teens who commit to doing well in school, teens who are concerned about the dangers of prescription drugs, and parents/caregivers who express disapproval of substance use. Factors that increase the risk of teen medication misuse include those who experience significant pain and health challenges, history of behavioral health issues, experiences with past drinking and drug use, a number of friends who are misusing, or a family member who overdosed.
Knowing Which Prescriptions Are Misused Most. Alcohol and marijuana are the most common nonprescription substances used by teens, which is why the Power of Choice focuses on those drugs. Psychotherapeutic prescriptions for anxiety and panic disorders and sleep aides are the most commonly misused prescriptions by youth. Stimulants such as those prescribed for ADHD are the next most commonly misused prescription. Opioid pain prescriptions such as those prescribed to athletes after injury or for dental extraction or surgery are the third most commonly misused prescription.
Understanding How to Reduce Access Is the Easy Way to Decrease Supply. Half of teens who have misused prescription medication say they were given it by a friend or family member, or took it from someone to whom the drug had been prescribed. Households that secure prescriptions so they aren't in medicine cabinets or other easy-to-find locations, that monitor pills and refills in order to notice any diversion, and that dispose of medication that is unused right away go a long way to prevent underage experimentation.
Talking With Your Teen. As many as 1 in 5 teens believe that their parents wouldn't care as much if they were caught misusing prescription drugs as illicit drugs. Caregivers who let their teen know of their disapproval of sharing prescription drugs or using them differently than the doctor's prescription are clear. Also telling your teen you do not approve of underage substance use—alcohol and vaping included—helps lower the risk of misuse. Listening without judgmental feedback about your child's friends and their choices goes a long way to help them process situations and their own decisions.
Being a Role Model. "Do as I say not as I do" approaches fall short in the eyes of a teen paying attention to parental behavior. For those who use substances, responsible use makes a difference. Caregivers can demonstrate properly disposing of unused medications, refraining from illegal behavior of borrowing or lending another person's prescribed medicine, and asking a dentist or doctor if they can try non-prescription over-the-counter pain relievers after surgery. Caregivers who recognize when they are feeling overly stressed or worried, and use healthy coping behaviors to feel better, show teens how it's done. And, if you can shoot baskets, go for a walk or play a game together with your teen, parents might find it easier to avoid turning to addictive substance themselves.
Youth Advisory Committee (YAC) Seeking High School Students
Looking for teens to help make tiktoks and more
YAC is a diverse group of high school students who meet once a month to work on creative ideas for uplifting their peers while engaging in healthy, safe activities. Collaborating on ways to support their peers who want to have a great high school experience free of underage substance use, YAC is getting ready to take it to the next level. In November, YAC's collaborative partner—the High School Power of Choice — launched a TikTok account @360powerofchoice. The aim is for YAC students to make short tiktok videos of every day student life, which happen to be alcohol- and other drug-free, and upload them to @360powerofchoice. If you know a teen who might want to help, here's what they need to do:
Attend a YAC meeting. Email Sarah at Sindlecoffer@360youthservices.org to get the meeting dates, times, and locations.
Ask how they can make a tiktok for consideration.
Get involved with projects to help prevent prescription drug misuse and underage drinking such as National Prevention Week.
Meet students from other high schools while working together to learn and apply the communication campaign skills for marketing/advertising and social media.
Don't miss a fun opportunity!! Email the YAC coordinator : Sarah Indlecoffer sindlecoffer@360youthservices.org
Follow on Instagram @yac_360
The Fall 2022 poster made with help of YAC up in schools now!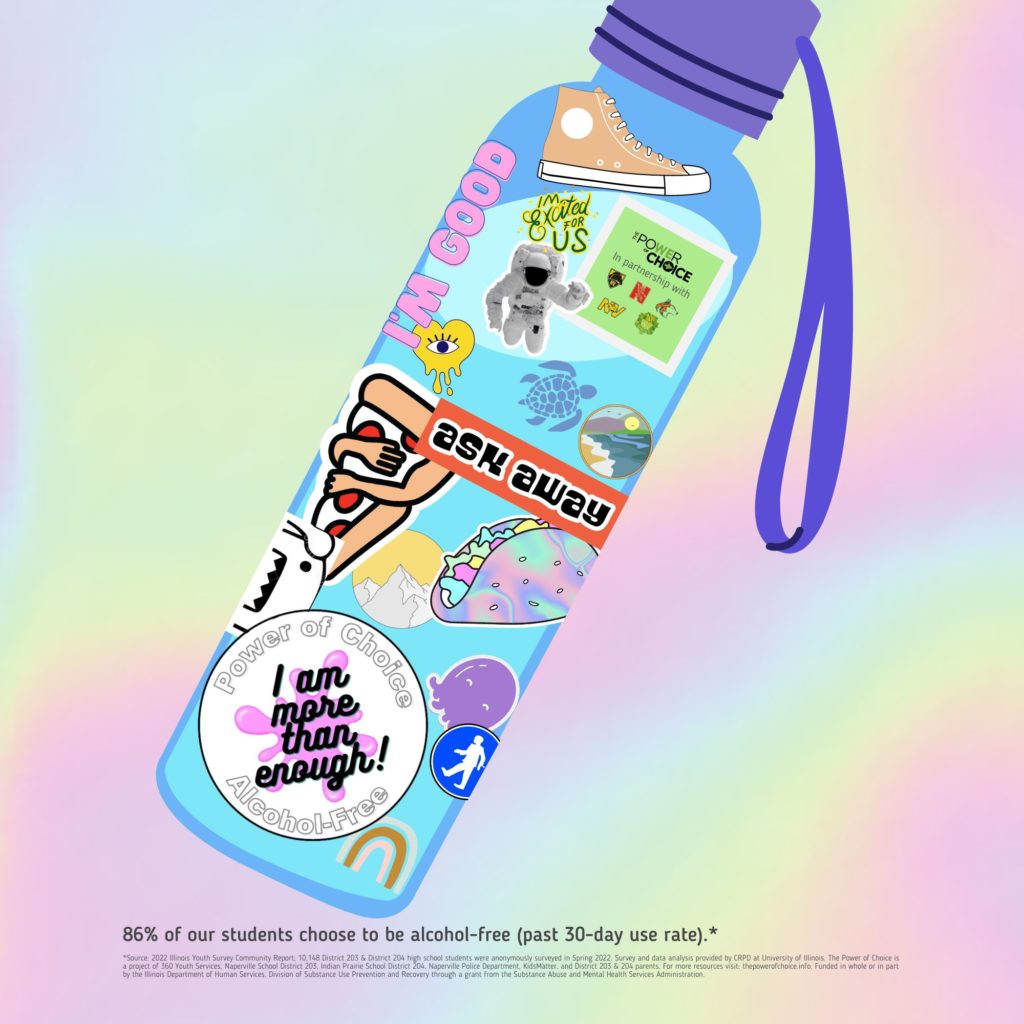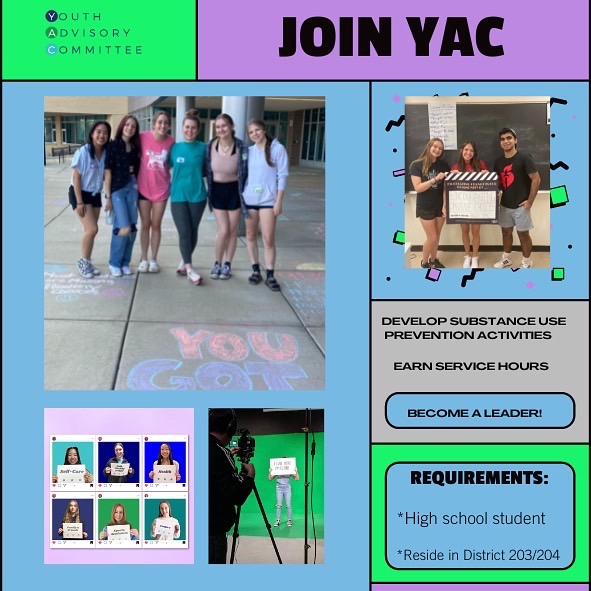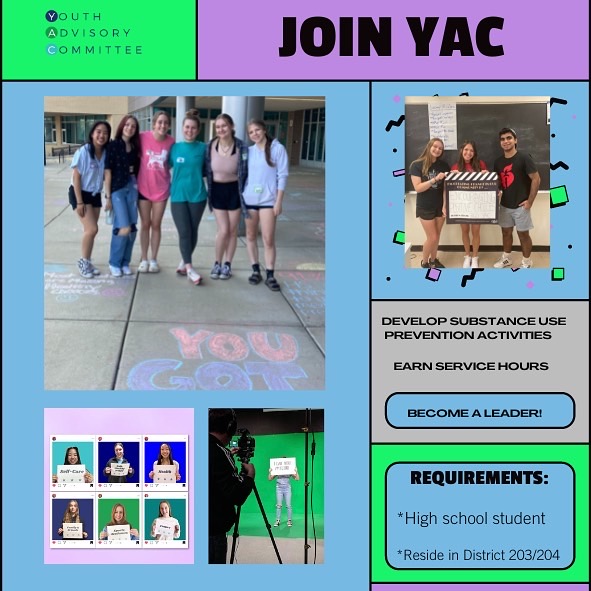 Connect With Us!
Power of Choice High School Coordinator – Janyce Hamilton
jhamilton@360youthservices.org
---
Funded in part by the Illinois Department of Human Services, Division of Substance Use Prevention and Recovery through a grant from the Substance Abuse and Mental Health Service Administration.