---
Parent Post
---
The Power of Choice – High School Edition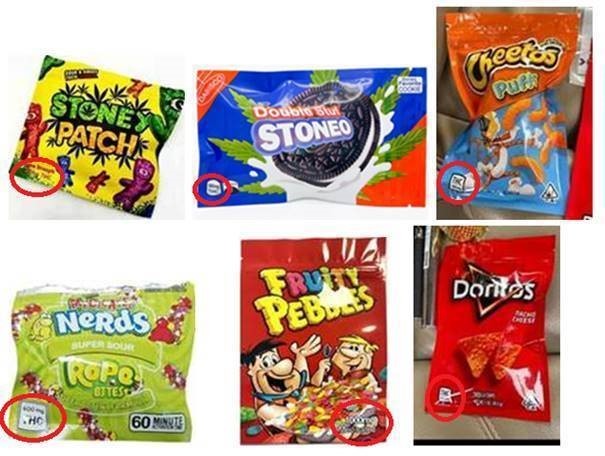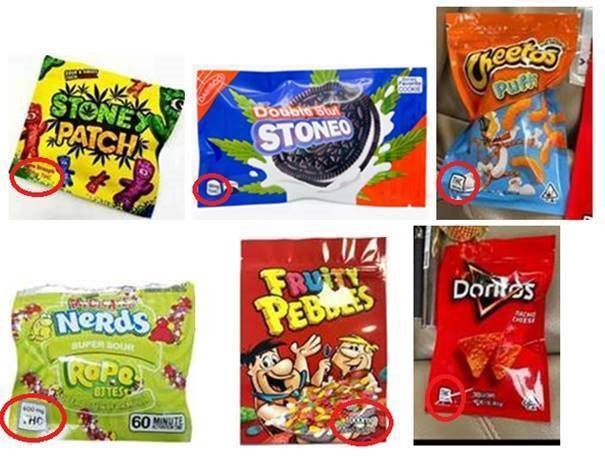 Marijuana Edibles:
Look-alike Packaging Requires Vigilance
We know that alcohol is the substance youth are most likely to use, and marijuana is the next most likely to be used. The 2020 DuPage County Illinois Youth Survey data around alcohol, e-cigarette, and vaping device use is moving in a healthier direction. However, while there is a reduction in smoking marijuana, all other methods of delivery—vaping, consuming, and dabbing — increased countywide. School Resource Officers and public health officials advise parents to know about delivery methods, ways to spot concealed products, and to keep having an ongoing conversation, one of the best ways to prevent and intercept use.
When thinking about youth vaping, the usual concern is nicotine dependence. It is important to know that vaping devices are also used for inhaling marijuana's psychoactive ingredient tetrahydrocannabinol (THC). These devices can be micro-sized and discrete. Dabbing is the act of heating a sticky oily wax of concentrated THC extract and inhaling the vapors. The equipment involved to inhale the heated THC wax is called a dab rig, among other names. Dab pens look similar to vaping devices and have a battery to create THC vapor for portable use. Edibles containing THC range from candy and cookies to THC-infused chips and more. This edible trend, including THC products designed to look like standard snack foods and candy, sent 2,622 parents of young children to call nationwide poison control hotlines in the first half of 2021 alone.
With more states legalizing marijuana sales, a flood of illegal, unregulated THC-laced snack products are being sold online, some without recommended dosing information. Parents should keep their eyes open for little changes to familiar snack packaging, and THC or cannabis in the ingredient list. This packaging can be deceptive not only for parents who don't know what is in their teen's possession but also for those who aren't aware of what they actually have in their hands. With an hour to metabolize, overdosing happens most often with edibles, which often contain high levels of THC. Don't ignore that feeling if you are noticing concerning signs and wondering if your child is using or thinking of using marijuana. Talk with them.
Parents are influential role models. Keep your relationship with your teen strong and open. Have short, frequent conversations, letting them know you are always there for them. Maintaining a bond helps them open up to you with problems. If you discover or they admit to marijuana use, allow them to talk and explain. Some teens struggle with difficult emotions and are in need of support to learn healthier ways to cope. Clearly state what you expect regarding marijuana use. Get their input on creating family rules together. Marijuana is illegal to use or possess under the age of 21, and they may not know the health and legal consequences at stake. Kids live up to our belief in them. Keep letting them know you believe their dreams for their lives are too important to risk by using substances.
---
Marijuana Risks for Teenagers
It's never too soon or too late to talk with your teenager about the risks of marijuana use to understand why they shouldn't try it or stop use:
Brain development continues until mid-20s. Teen marijuana use risks structural abnormalities in the brain regions controlling motivation, memory, decision-making, emotions, impulse control. At stake are academic and future job performance.
Sports and driving are impaired by use, increasing risk of injury due to lost coordination, balance and reaction time.
Impaired judgment and decision making from use can result in mood disorders, accidents, or unprotected sex.
Developing a substance use disorder. Approximately one in six who use marijuana as teenagers will become addicted.
Opportunities for Teens to Meet With Peers and Uplift School Community
Join monthly meetings in person or on zoom of the Youth Advisory Committee (YAC). D203 & 204 high school students develop leadership skills and create substance use prevention messages for school. Email coordinator Sarah: sindlecoffer@360youthservices.org. Follow YAC on Instagram @yac_360
Also, read information on participating in Operation Snowball workshops & retreats.
The Winter 2021 poster, made with help of the Youth Advisory Committee (YAC), is up in schools now!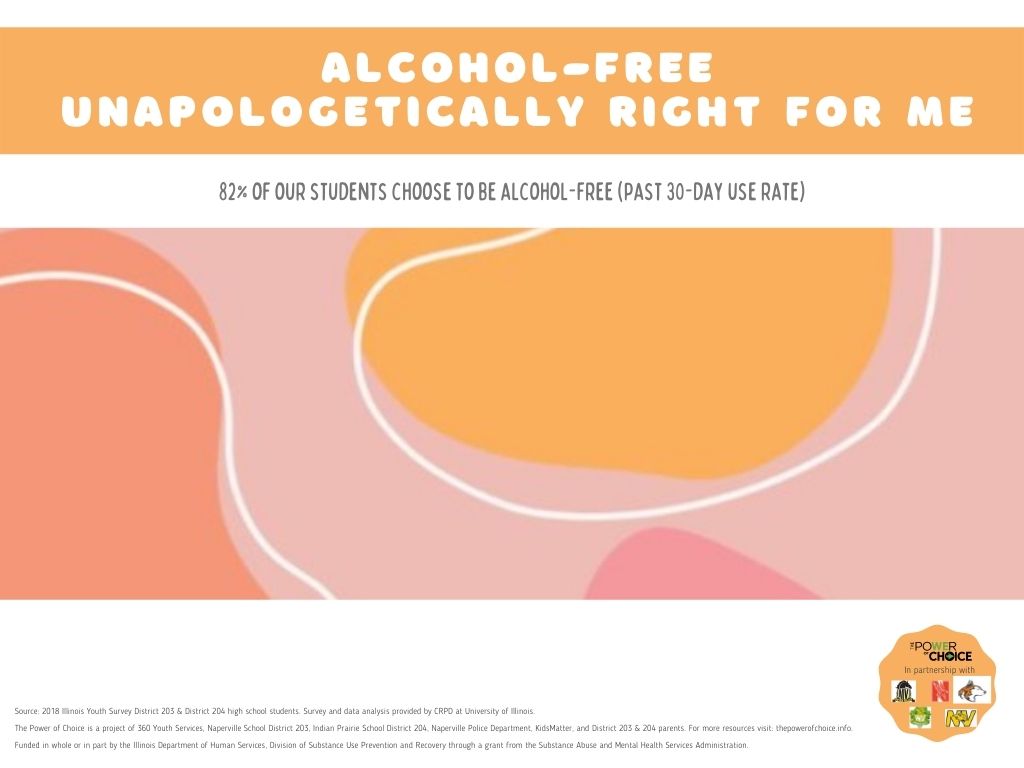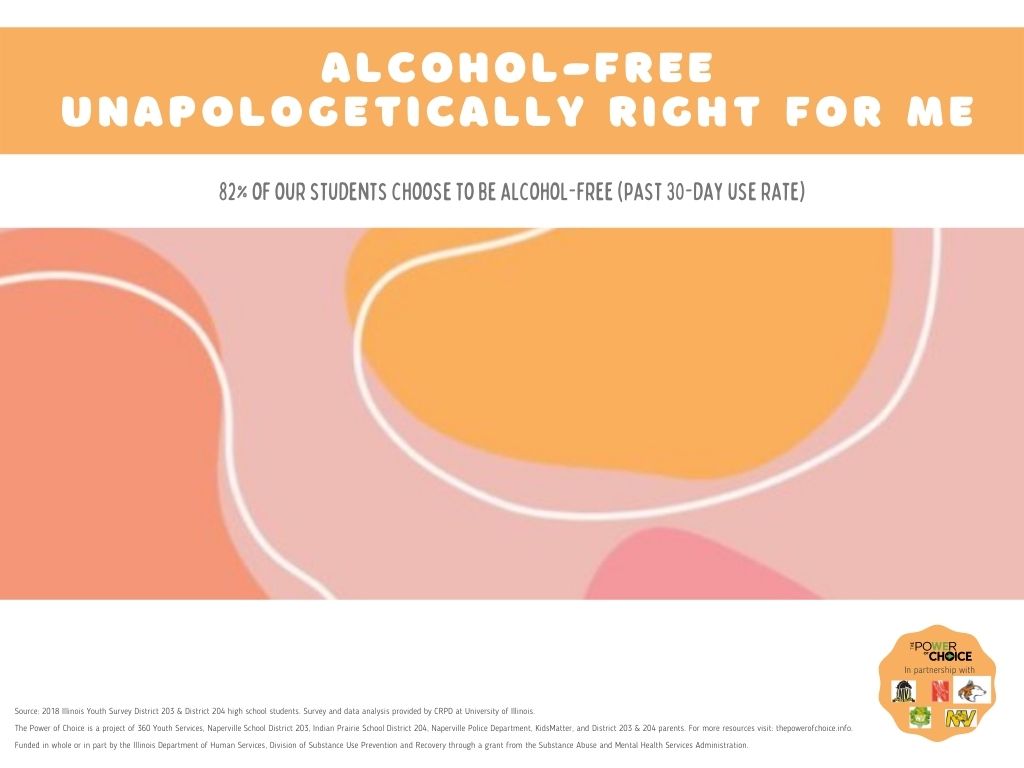 Prevention Tip of the Day
Talk with your teen about texting a code word to a family member to call with a reason to come home to use as an exit strategy if someone is using a substance.
What Is the Power of Choice?
The Power of Choice is a substance use prevention communication campaign supporting students, parents, and schools focused on building resiliency and providing education to increase the number of students making healthy choices regarding substance use. The Power of Choice is a collaborative project led by 360 Youth Services in District 203 and 204 middle schools and high schools.
---
Connect With Us!
Power of Choice High School Coordinator – Janyce Hamilton
jhamilton@360youthservices.org
---
Funded in part by the Illinois Department of Human Services, Division of Substance Use Prevention and Recovery through a grant from the Substance Abuse and Mental Health Service Administration.