---
Parent Post
---
The Power of Choice – Middle School Edition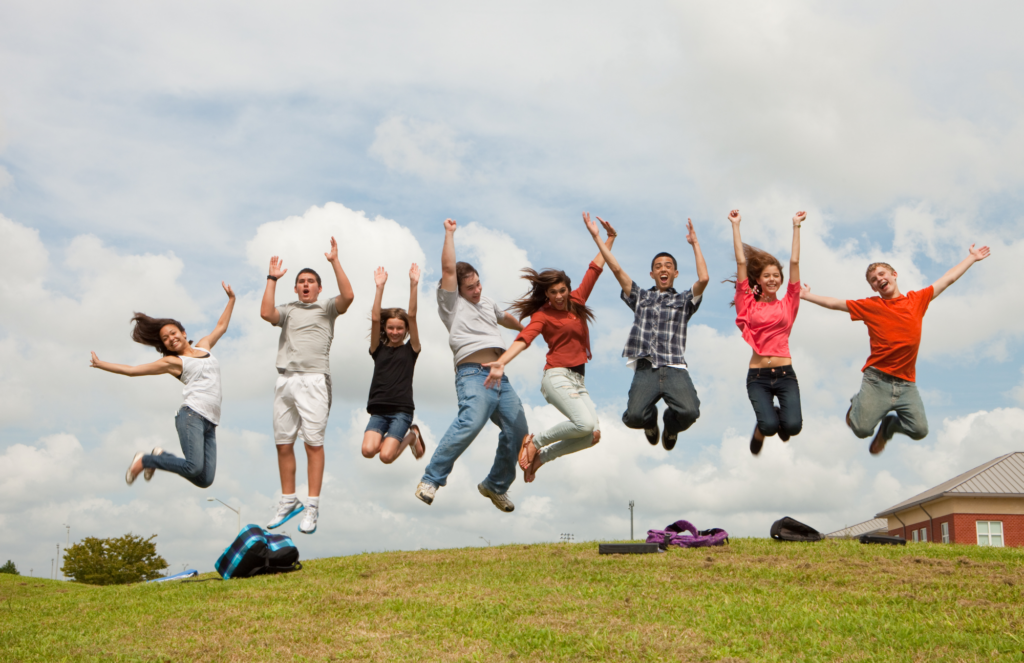 Mental Health and Your Student
The past few years have been extremely tough on teens. Missing out on school, sporting events, and time with friends has taken a big toll on our youth. Many students may be experiencing loneliness, stress, and anxiety. Students who are seventh graders are just getting their first year of "regular school" since fourth grade. So much development occurs during those years and students now are working in overdrive to fit in, to complete their schoolwork, and to meet expectations that feel new to them. This can be extremely overwhelming to anyone, especially youth.
---
Mental Health and You
You can help reassure your teen that you are there for them during what could be a difficult time. Let them know you're available to talk with them about things going on in their lives, free of judgement. Sharing things about your life and your experience through the pandemic, and life in general, can show your teen that you trust them. This could encourage further conversation between you. Make mental health a priority in your home by allowing your child to take care of themselves during their free time. If they need help unwinding, you can plan a stress free activity together, go for a walk, or watch a movie.
---
Mental Health and Underage Substance Use
Mental health can have a direct correlation to underage substance use. Make sure you are talking with your child, and ensuring they are not turning to unhealthy coping mechanisms to deal with their feelings. While they may think that it can help them, we know that underage alchohol consumption can increase feelings of anxiety and depression. Instead, help your child build coping skills and the social skills they need to make friends after being isolated for so long.
---
What You Can Do to Help
If your child seems to be struggling, reach out to them. Talk to them about what may be going on in their life and see if you can help. If not, there are resources at your childs' school and community that can help you both move forward. Don't forget that other parents may be experiencing similar things. You can reach out to them as well! At home, create a space where conversations can occur freely and the lines of communication stay open. This will include listening with an open mind to whatever your teen has going on. Many times, all a young person needs is to be heard.
---
Vaping Prevention at Your Child's School
Check out the latest Power of Choice Middle School vaping campaign poster. Students will see these posted throughout their hallways and on television screens, reminding them that their health matters! Each material provides facts and information on the potentially harmful effects e-cigarettes can have on their growing bodies.
You can view the materials on our website here.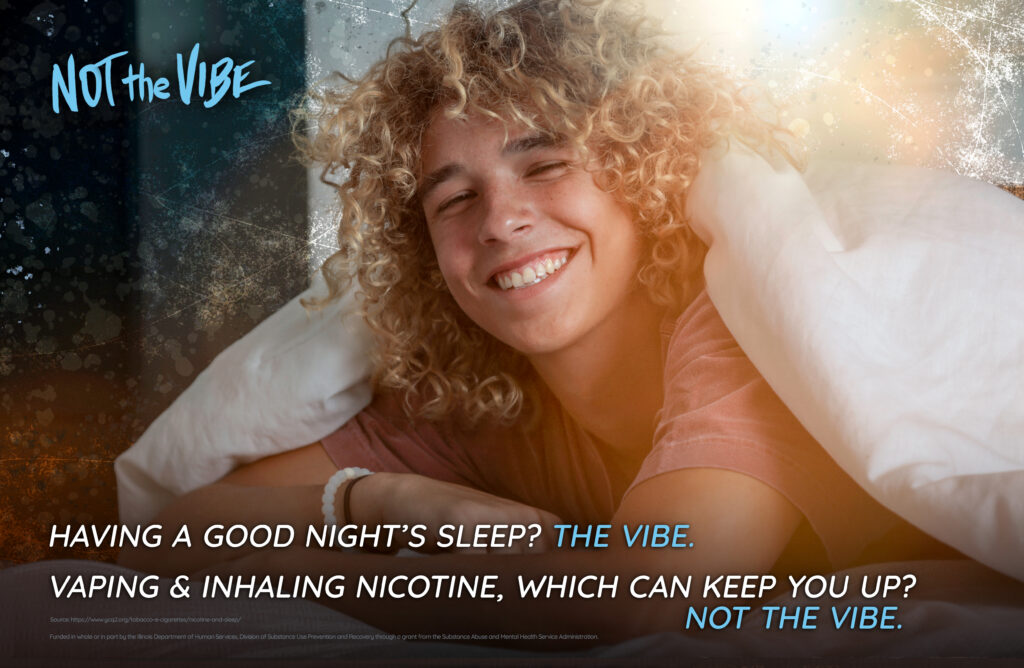 ---
---
Funded in part by the Illinois Department of Human Services, Division of Substance Use Prevention and Recovery through a grant from the Substance Abuse and Mental Health Service Administration.
---