---
Parent Post
---
The Power of Choice – Middle School Edition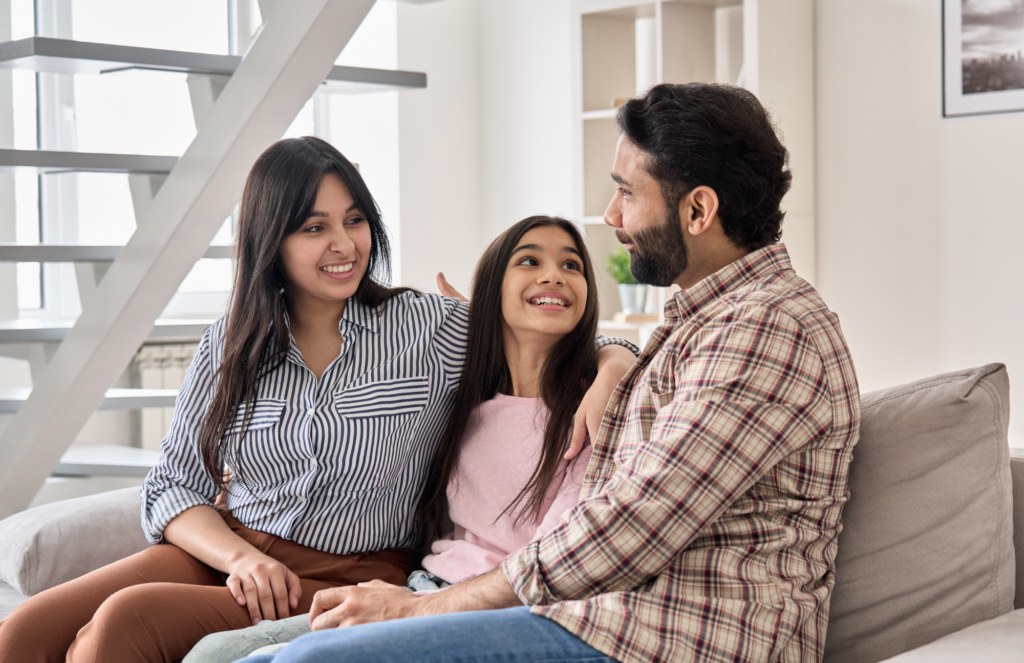 Stay In Touch With Your Child
The easiest way to find out what your child's relationship with underage drinking is to ask them. Keeping an open line of communication between you and your child will help you both feel comfortable enough to have these sometimes tough conversations. An open mind and genuine interest can help build trust between you and your teen. Asking questions about what they know about underage drinking can help start this conversation. Keeping the focus off of your child specifically can also increase the likelihood of a successful dialogue. For example, asking if your child has heard anything about underage drinking from friends or at school, rather than asking if your child is drinking with their friends.
---
Create Family Norms
Try to remember that many teens will go through middle school and not come into contact with drinking at all- but it's important to know what will happen if such a thing were to occur. Set firm boundaries with your child about not drinking by having short, frequent conversations regarding the health risks and potential consequences of underage drinking. Keeping all of the adults in the family, as well as any other important caregivers for your child, on the same page about underage drinking family rules can help to avoid confusion and miscommunications about expectations. It's also helpful to have multiple adults paying attention, connecting, and being aware of any signs of an emerging concern.
---
Connect With Your Child's School
Learn what your student's school is already doing to prevent underage drinking. Think about joining a school parent group, or attend a parent presentation, to stay updated with school policies or provide your own input into future guidelines. Being involved in your student's school also opens the door to directly connecting with other parents and administrators. Asking your student what they've learned in school can help you understand your student's knowlege base on the topic.
---
Set a Good Example
Even though it may not seem like it, your child is paying attention to you and the choices you make. Set a good example for your student by presenting a united front when upholding and enforcing family rules, and do your best to honor family rules yourself. Explain to your child the risks of developing a relationship with alcohol while underage, and do your best to provide your child with the support they may need to make healthy choices. Remember that you are not alone in this, and that there are many resources to take advantage of to support you in this journey.
---
Vaping Prevention at Your Child's School
Check out the latest Power of Choice Middle School vaping campaign poster. Students will see these posted throughout their hallways and on television screens, reminding them that their health matters! Each material provides facts and information on the potentially harmful effects e-cigarettes can have on their growing bodies.
You can view the materials on our website here.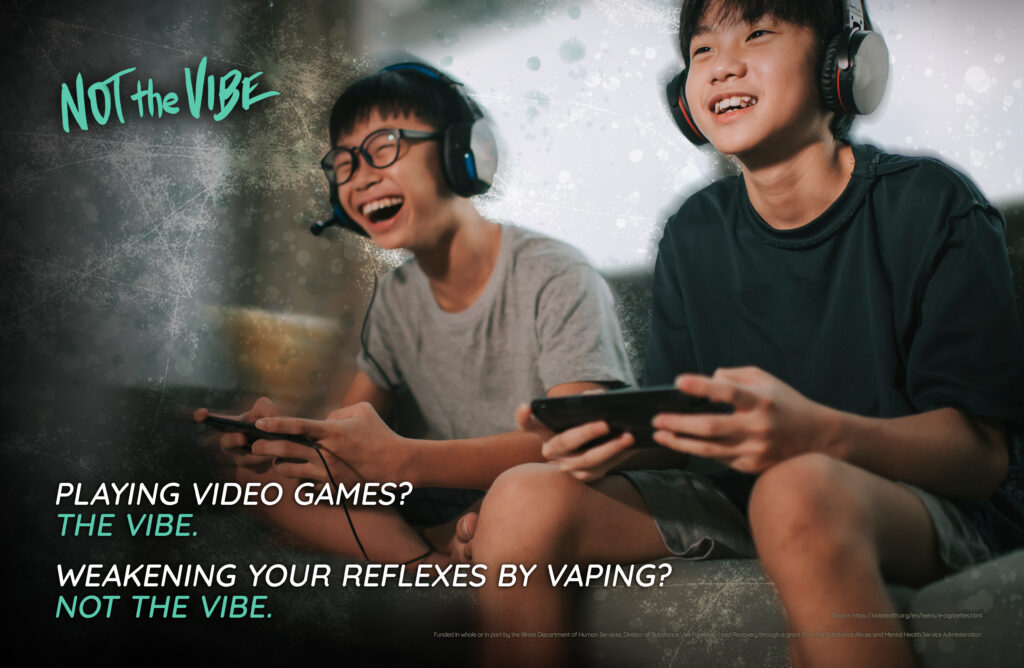 ---
---
Funded in part by the Illinois Department of Human Services, Division of Substance Use Prevention and Recovery through a grant from the Substance Abuse and Mental Health Service Administration.
---