---
PARENT POST
---
The Power of Choice – Middle School Edition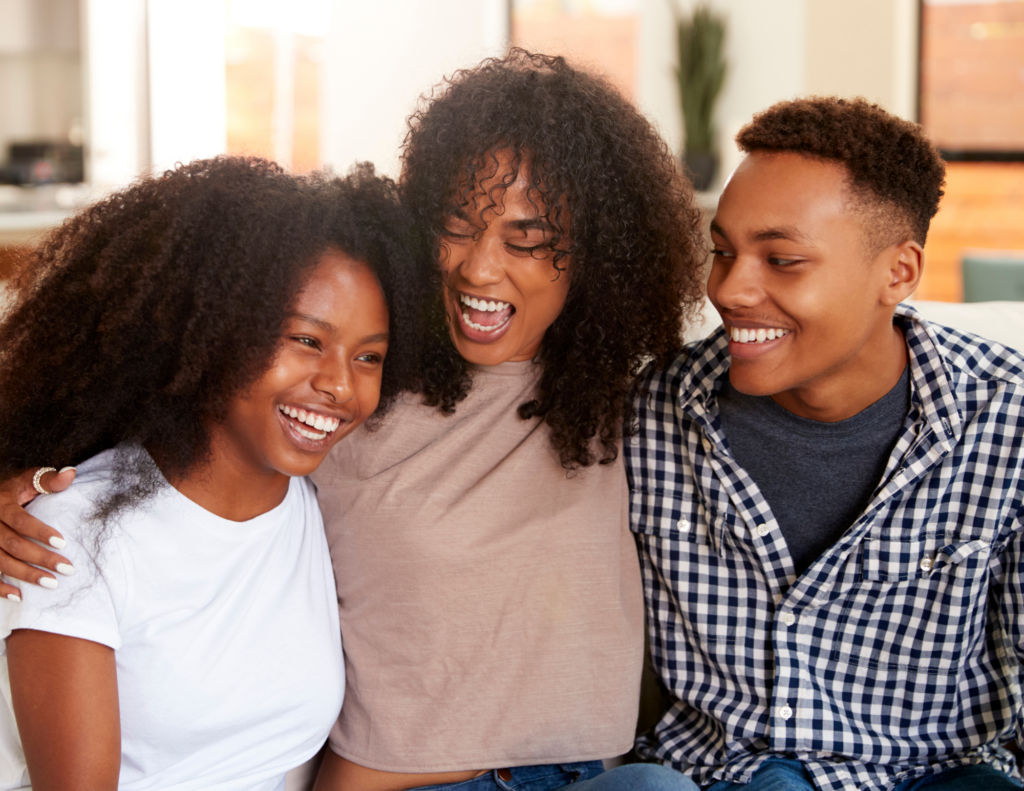 Talk with your child about not drinking underage
As your child gets older, it's important to prepare them for situations that may arise regarding underage substance use. These conversations can be easier if they are broken down into short, frequent conversations. Ask what your child is seeing at school, or what they have heard others talking about. They may share their feelings with you, but may be more reserved. Don't push too hard, but feel free to ask open ended questions about their opinions and thoughts on the behaviors of others. This can help give you an idea of their understanding of different substances, any misconceptions they may have, and could offer you an opportunity to provide support and care as a parent.
---
Clear Up Misunderstandings
Your child may have misconceptions about underage substance use. Allow them to share their thoughts with you and investigate the truth together, rather than lecturing your child. Kids are exposed to a variety of viewpoints and sources that may or may not be trustworthy, but you can help guide them without discounting their experiences. One of the most popular reasons that young people choose to use substances underage is because they've seen someone else do it – a relative, a friend, or a classmate. It's important to remind your student to be a careful consumer of information from friends, social media, and other adults. Encourage your child to trust their instincts and remind them that you are a resource if they are ever confused about something they've seen or heard.
---
Be There for Your Child
As much as we want our kids to be able to say no to things that make them uncomfortable, we know that saying no can be much more complicated in a social situation. Remind your child that you understand this, and that you are there to support them as needed. Allow your child to call you if they need a ride home from a gathering where people are drinking or using other substances – and make sure that you are there to support in the moment. Consequences and more serious talks can happen at a later time, after everyone is home and had a good night's rest. This will encourage your child to use you as a resource in these times of need.
---
Be a Good Listener
Remember to listen to your child with an open mind, and allow them to share what they've seen or experienced. As kids get older, they are paying attention to how you respond to them. They are looking for support as they explore their world in a more independent way. If they sense judgment, they may not feel as comfortable coming to you with these more sensitive conversations. It's important to create a space for your child to feel safe to ask questions and gain more knowledge as they are getting older.
---
Vaping Prevention at Your Child's School
Check out the latest Power of Choice Middle School vaping campaign poster. Students will see these posted throughout their hallways and on television screens, reminding them that their health matters! Each material provides facts and information on the potentially harmful effects e-cigarettes can have on their growing bodies.
You can view the materials on our website here.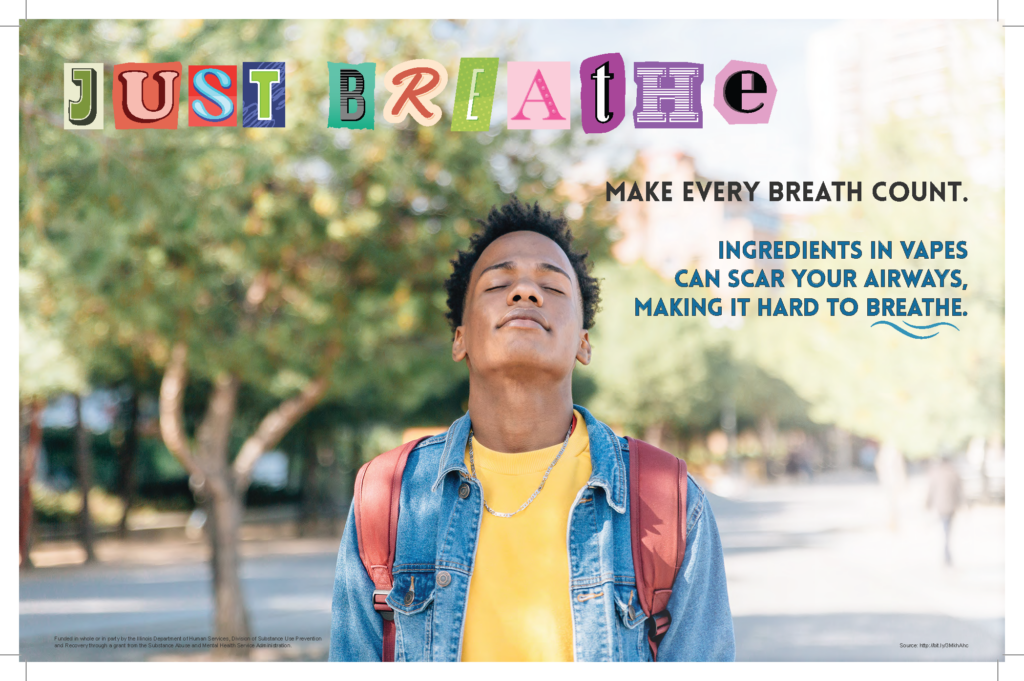 ---
---
Funded in part by the Illinois Department of Human Services, Division of Substance Use Prevention and Recovery through a grant from the Substance Abuse and Mental Health Service Administration.
---